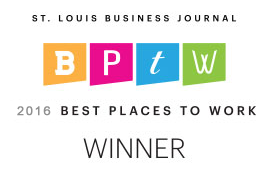 Based in St. Louis, Missouri, and continuously serving the Austin area, since 2001, Clarus Communications is a leader in Business Phone Systems, including Digital Phone Systems, VoIP Phone Systems, Hosted PBX Systems, IP Phone Systems, Call Center Systems, Used Telephone Equipment and Telephone System Repair.
In today's competitive environment, businesses want all of the advantages of cutting edge telecom solutions, without the hassle of trying to sort through all of the options, determine the best fit and install the services, themselves. Clarus Communications makes it easy to implement and manage your company's phone system, phone services and other telecom services by offering some of the most advance telecommunications products available, in conjunction with an experienced team, to guide you through the best options available. We'll find you the most cost-effective and reliable business phone system and business phone services, and deliver them, seamlessly, with unparalleled customer support, after the sale.
Since 2001, Clarus has served the needs of the greater Austin area, supporting our business phone system customers with a level of service and support that exceeds their expectations. No other telecommunications company in Austin can match our expertise and level of customer care.
If you're in the market for a new business phone system, in Austin, or perhaps you simply need consulting services with your current phone system, Clarus can help. We've designed and implemented phone system solutions, from small business solutions to PBX systems with hundreds of extensions. Whether your company has 10 employees, or 10,000, Clarus will deliver a telecommunications solution to meet your unique needs, now, as well as allow for future growth.
We invite you to contact us today to speak with one of our consultants. We'll do everything possible to merit your trust and confidence.