IP Phone Systems Offer a Variety of Advanced Features
An IP Phone System used to be available only to the large enterprise customers. Today, even small and medium-sized businesses have access to features that were unattainable, only a couple of years ago. IP Phone Systems offer advanced features that allow companies to increase productivity, as well as maintain a competitive advantage.
IP Phones play a very important role in the implementation of an IP Phone System. An IP Phone can be a traditional telephone, a softphone on your computer, or an application on your mobile phone. By allowing all of these different devices to function, as one common system, you provide a higher level of connectivity to your business and an improved service to your customers.
Benefits of IP Phone Systems
America's businesses are discovering the promises of IP phone systems. With the ability to greatly reduce phone bills, IP phone systems are finding a receptive audience among corporate accountants. IP phone systems have become a desirable technology solution, because they allow for the convergence of voice and data, and cut expenses by reducing call charges. At the same time, they allow for more integrated communication and collaboration, across the enterprise.
IP phone systems provide businesses with a great deal of flexibility for mobile workers, regardless of their location, enabling them to respond, rapidly, to both colleagues and customers.
All businesses – small, medium and large – are utilizing IP phone systems to decrease costs and increase their performance.
IP phone systems are the kind of technology that can drive the next generation of cutting edge productivity tools. Analysts agree that businesses can increase their personal productivity through smarter communications.
Businesses of every size agree that utilizing an IP telephone system is giving their business a competitive edge in the marketplace.
Clarus Communications has been serving the Austin area since 2001 and is proud to represent the following IP phone system providers: Allworx, Appia, Avaya, Digium Switchvox, Five9, FreedomVoice, InContact, Workspace, Mitel, NEC, Nextiva, Panasonic, Shoretel, Star2Star, Thinking Phones, Toshiba, Vonage, Zultys.
We understand the positive impact that an IP Phone System can bring to your business – affordable phones, unified messaging, lower service costs and reliability make an IP phone system one of the best decisions you can make for your business.
If you would like more information about IP Phone Systems or any of the other telecommunications products that Clarus offers, throughout Austin, Texas, please fill out the form below and one of our telecommunications specialists will get back with you quickly.
Download the Clarus Cloud Ebook
Fill out the form below and we will send the link to the email address provided.
Request Information
We invite you to fill out the form, to the right, and someone from our offices will get back with you quickly.
We look forward to serving you.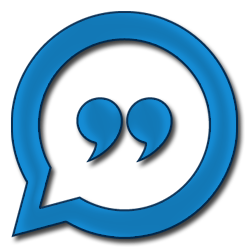 Request Information
We invite you to fill out the form below and someone from our offices will get back with you quickly.
We look forward to serving you.