Could Cloud Faxing be a Solution for Your Company?
Have you ever spent the day trying to get the fax machine to work? Don't get that many faxes, anymore, at your business but still want to provide a number? Cloud Based Faxing might be the solution for your business! Cloud Faxing is a service where a cloud-based provider has the fax servers located in a secure data facility. It makes faxing over the internet so much easier than before.
With the advent of scanners in the business and home, the use of faxing has dramatically decreased. However in certain industries including automotive, financial and healthcare, to name a few, faxing is still used widely, today. If you want something that is rock solid and ready to handle a large volume of faxes, then cloud faxing is probably your best solution.
Cloud Based Faxing Services include:
Direct Inward Dial – Each person gets their own fax number
Fax to Email Services
VoIP Cloud Faxing Center Solutions
Internet Faxing
Enterprise Internet Fax
Phone System Based Faxing
Additional Benefits of Cloud Faxing
Easy Configuration
Configuring your cloud faxing services is simple. A secure, web-based administration panel is available, providing ultimate flexibility to the system administrator.
No Upfront Costs
Cloud faxing reduces your upfront costs, because there is no software or hardware to purchase and configure. Cloud faxing also eliminates fax supplies, such as paper and toner, which provides additional cost savings. Finally, since there is no need for a separate analog telephone line, with cloud faxing, your telecommunications costs are decreased, as well.. Cloud faxing also reduces power usage and makes your employees more productive, further increasing your savings.
Unparalleled Reliability
Because you no longer have to rely on fax machines to have ink and paper, cloud faxing is one of the most reliable faxing solutions, available. It is always online and always available.
Mobile
With cloud faxing, even mobile devices can send and receive faxes, from anywhere there is access to the Internet. This allows your workforce to be more mobile.
Secure
Cloud faxing provides a secure repository for all of your inbound and outbound faxes. You can rest assured knowing that you will never lose an important document, because they are stored, securely, in the cloud.
Easily Expanded
You can easily expand your cloud faxing usage, and even add additional users, through an easy to use web-based administration panel.
Cost-effective
With cloud faxing, there are several price models, the best of which will depend on the volume of your faxing. One of our cloud faxing specialists can assess your faxing needs and recommend the best solution for your business.
Supports a Variety of Devices

Our solution allows you to send and receive faxes from any email software, including browser-based email and mobile phones.
Compliant & Secure
Cloud faxing is one of the most secure and reliable faxing technologies available, and is compliant with regulations such as HIPAA and Sarbanes Oxley. You can rest assured, knowing that important documents, such as legal notices, contracts, financial statements and health records are secure, in the cloud.
If you would like more information about Cloud Faxing or any of the other telecommunications products that Clarus offers, throughout Austin, Texas, please fill out the form below and one of our telecommunications specialists will get back with you quickly.
Download the Clarus Cloud Ebook
Fill out the form below and we will send the link to the email address provided.
Request Information
We invite you to fill out the form, to the right, and someone from our offices will get back with you quickly.
We look forward to serving you.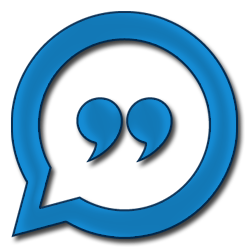 Request Information
We invite you to fill out the form below and someone from our offices will get back with you quickly.
We look forward to serving you.